Help him turn over a new Daf
A proven holistic approach to Gemara learning that builds a boy for life.
Take your chinuch expertise to a new level.  Receive the professional training to help each of your talmidim achieve success in his learning – and pride in himself.
Is your child struggling? Improve both his learning and overall life skills with our specialized assessment and treatment program.
We don't ask, can he succeed at Gemara learning?
Since 2011, Rabbi Weiss has changed the lives of thousands of struggling students through his specially-developed learning remediation approach, based on the method of renowned chinuch expert Rabbi Yeshaya Webber.
Ofek uses a unique, 3-pronged approach to holistic learning remediation. This approach looks not just at the child's learning abilities but also his overall character and temperament, environmental factors and more.
The result? A child who learns how to utilize the strengths within himself to achieve success. 
A child who learns not just Gemara, but skills for life.
Rabbi Weiss's methods are based on years of hands-on experience, and are endorsed by leading Rabbonim
"Rav Yitzchak Weiss, one of the most distinguished members of our community learned the famed Rabbi Yeshayahu Webber's method… Parents speak very highly of him and praise the benefits their children receive from his efforts."
"I attest that Rabbi Weiss learned the fundamentals of diagnosing talmidim through "scholastic assessment and personality traits" based on my method... He did practical training with me for several years and passed all the tests I provided with great success, and he displays professional diagnostic ability."
"Machon Ofek assists children with learning difficulties. This is very important in our generation when anyone who has difficulties learning feels that he has no connection to Torah… Machon Ofek addresses these problems by assessing a child's abilities, identifying his strengths and weaknesses, and teaching him to develop his talents which make it possible for him to connect to his studies. We recommend sending children to Machon Ofek."
Our Courses | Learning Options

Course online for Melamdim – english

Become a fully trained Ofek Melamed with this detailed & professional course, given by renowned Mechanech, Rabbi Yitzchok Weiss.
Schedule an appointment for an evaluation.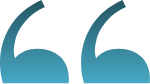 ״Menachem was on the verge of being thrown out of cheder״,
when we were sent to Machon Ofek as a last resort. They not only saved his learning, they raised him emotionally and boosted his social behavior. Today, a year later, Menachem is a new child.״
In one month I see results that would have taken six!
"After serving as a private Rebbe for over 20 yrs., I took your course. It was a real eye-opener. I've been teaching according to your method for just one month, and I see results that I would normally have seen after six… ".